Sample QSL
Here is an example of how you can customize your online QSL card


[Login] [Register]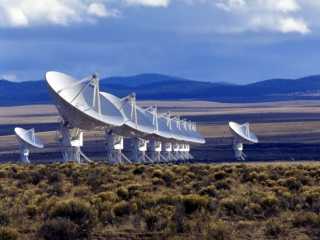 WA5YWT
John Q. Hamm
1234 Main Street
Dallas, TX 75231
USA

HW-101 180W on HF
Motorola 41V on 2m
3-el homebrew quad
Ringo Ranger on 2m

To: W1AW


This confirms our 2-way SSB QSO
Date: 31 February 1901 Time: 0430 UTC
Band: 20m UR Sigs: 59+
Comments: TNX FER QSO ES GUD DX

This QSL card was created automatically at www.eQSL.cc

If you click on the PRINT button on your browser, this QSL card will print, and you can see that it is about the same size as all your other QSL cards.
---
Some of the many ways to customize your QSL card
Select a Graphic (Click to view full size)

Stock Photo #1
FREE

Stock Photo #2
FREE

Stock Photo #3
FREE

Stock Photo #4
FREE

Stock Photo #5
FREE

Stock Photo #6
FREE

Stock Photo #7
FREE

Stock Photo #8
FREE

Stock Photo #9
FREE

Stock Photo #10
FREE

Stock Photo #11
FREE

Stock Photo #12
FREE

Stock Photo #13
FREE

Stock Photo #14
FREE

Stock Photo #15
FREE

Stock Photo #16
FREE

Stock Photo Europe
FREE

Stock Photo Africa
FREE

Stock Photo S America
FREE

Stock Photo Mexico
FREE

Stock Photo Pacific
FREE

Stock Photo Canada
FREE

Stock Photo Middle East
FREE

Stock Photo Asia
FREE

E-mail a graphic file to use
$9.95

Mail us a photo to scan
$19.95
©Copyright 1998-2018 Electronic QSL Card Centre, a division of Air Wave Productions, LLC. eQSL™, eQSL.cc™, QSLCard.com™, QSLCards.com™, eQSL.org™, "Electronic QSL Card Centre"™, vQSL™, VideoQSL™, eAntarctica™, eAustralia™, eCanada™, eCounty™, eDX™, eDX100™, eEchoLink™, eEurope™, eGrid™, eIslands™, eJapan™, eNZ™, ePFX300™, eWAC™, eWAS™, eZ40™, and their respective logos are Trademarks of
eQSL.cc
, and their certificate designs are covered by ©copyright and licenses from third parties. All rights reserved. No part of this web site or database may be reproduced, duplicated, printed, copied, or downloaded without permission, except that users may print and download eQSL cards from their own Inbox, Outbox, and Archive. Certain graphics on this system may be protected by copyrights and license agreements with third parties and may not be reused outside this system. Please inquire if you are not sure. The globe image on our home page is courtesy of the GOES-7 satellite via NASA, which does not endorse products or web sites. The hurricane seen in the image is Andrew, ca 1992. The rotating earth in the moving eQSL logo is not revolving backward, but rather is the view seen by a satellite in an equatorial orbit.
The Final Courtesy of a QSO is an instant eQSL
eQSL.cc
has no control over the accuracy of logs supplied by the users of this system. Under no circumstances shall
eQSL.cc
be liable for any damages caused by your use of the information collected in this system. In particular, no warranties are expressed or implied with regard to information contained herein.
Liability for pricing and performance of advertised products is the responsibility of the vendors, not eQSL.cc.
Send questions, comments or trouble reports to
the volunteer Support staff
. Current System Time: 06:34:13 UTC on server Zorak8
BirdsEye View Video
MyBee.tv


Print this QR Code on your QSL cards to show the way to eQSL.cc