Sunday, July 3, 2022 00:08 UTC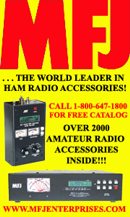 MFJ Enterprises

Welcome New User
K2F
Cal Spreitzer from USA
Site News
| Due to new ADIF specs, DSTAR and C4FM modes will now appear as DIGITALVO... (more)
Last Heard
40M: CE4WT, LU6EAP, more...
Latest eAwards
Most eAwards: EA3ZD,F6ECI,4Z4DX,ZL1BQD,N6AR...

Power Users: AA3B,K3WW,N2BJ...
Latest Authenticity Guaranteed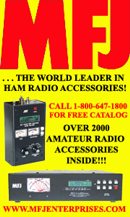 MFJ Enterprises

Community
Charter Members: 6M0MM,AF4LL,EA7CN...
Earliest QSOs in the database
Some of our members' ancient QSL card collections!
Advertising Opportunities
If you have a ham radio oriented business, take a look at our advertising opportunities!
Amateur Radio Products
Shop Online for amateur radio books and other items! More...
Zip Codes - Free zip code lookup and zip code database download.
News
* Due to new ADIF specs, DSTAR and C4FM modes will now appear as DIGITALVOICE mode and DSTAR or C4FM SubModes.
* We have upgraded to ADIF 3.1.3, modes DIGITALVOICE and DYNAMIC, and added Submodes DSTAR, C4FM, and DMR and the VARA submodes. Imported files will automatically be adjusted.
* We made the 3rd donation to UNHCR for Ukraine refugee relief today as a result of our new Life members. This totals $1500 so far.
* As long as Ukrainian amateurs are forbidden from operating in UKR as a result of the attack by RUS and BLR, we will hold all applications for eAwards from RUS or BLR until UKR amateurs can operate again. That is only fair.
* The Authentication Code postcard system works again now. No more downtime required for that today.
* On February 18, Kenneth Kent, KA2LIM, our eGrid award manager and Advisory Board member, became a Silent Key. www.legacy.com/us/obituaries/name/kenneth-kent-obituary?id=33177055
* If you have a new callsign, DO NOT keep uploading logs with the new callsign into the OLD callsign account. Read the FAQ and follow the instructions.