Sunday, December 5, 2021 21:03 UTC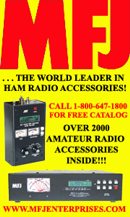 MFJ Enterprises

Welcome New User
KEØCYN
Henry Raway from USA
Site News
| If you have a new callsign, DO NOT keep uploading logs with the new call... (more)
Last Heard
80M: UA4ARS, UA6AVA, more...
Latest eAwards
Most eAwards: EA3ZD,F6ECI,4Z4DX,ZL1BQD,G0BLB...

Power Users: AA3B,N2BJ,N3RS...
Latest Authenticity Guaranteed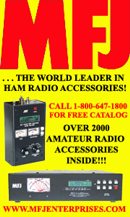 MFJ Enterprises

Community
Charter Members: EA6SK,EA7CN,F5CVI...
Earliest QSOs in the database
Some of our members' ancient QSL card collections!
Advertising Opportunities
If you have a ham radio oriented business, take a look at our advertising opportunities!
Amateur Radio Products
Shop Online for amateur radio books and other items! More...
Zip Codes - Free zip code lookup and zip code database download.
Full Profile for GB2CP This page shows only the NEW eQSLs
and does not count those already viewed or in your Archive
There are 19 eQSL cards waiting to be retrieved
From
Country
Count
2E0SYI
ENGLAND
1
5B4AHL
CYPRUS
1
DK0RA
GERMANY
1
DL7DZ
GERMANY
1
DM3ZM
GERMANY
1
EC2AG/P
SPAIN
1
EH0P
SPAIN
1
F4HTO
FRANCE
1
G1MXP
ENGLAND
1
GB5HDS
ENGLAND
1
GB60EAL
ENGLAND
1
IU4FKE
ITALY
1
M0MPM
ENGLAND
1
OZ1DYI/P
DENMARK
1
PA0DXR
NETHERLANDS
1
R6NW
RUSSIA (EUROPEAN)
1
RX9WN
RUSSIA (ASIATIC)
1
SM0NTK
SWEDEN
1
SP5AMN
POLAND
1
Bold callsigns are "Authenticity Guaranteed",
making the cards eligible for eAwards
Full Profile for GB2CP

For security purposes, you can only retrieve these eQSL cards if you register and log in to eQSL.cc
Sign up today to get ALL your cards, to design your own card, and to be able to QSL 100% at no cost!
Get more info on eQSL.cc
Referred by: