Sunday, October 2, 2022 12:33 UTC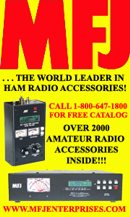 MFJ Enterprises

Welcome New User
CX3DMG
Mauricio G. Campiglia from URUGUAY
Site News
| If you are getting errors trying to use the Printable eQSL, you may stil... (more)
Last Heard
12M: R3KAB, UAØBA, more...
Latest eAwards
Most eAwards: EA3ZD,F6ECI,4Z4DX,ZL1BQD,N6AR...

Power Users: AA3B,N2BJ,N3RS...
Latest Authenticity Guaranteed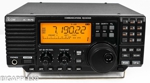 Icom rigs on eBay

Community
Charter Members: AF4LL,F5CVI,G3PGA...
Earliest QSOs in the database
Some of our members' ancient QSL card collections!
Advertising Opportunities
If you have a ham radio oriented business, take a look at our advertising opportunities!
Amateur Radio Products
Shop Online for amateur radio books and other items! More...
Zip Codes - Free zip code lookup and zip code database download.
News
* If you are getting errors trying to use the Printable eQSL, you may still be logged into eQSLTest.com in which case log out and change your browser to www.eQSL.cc and log in again and it should work.
* Please go to My Profile and verify your email address. We get over 100 bounced emails every day, and you are missing out on notifications of new eQSLs and other important information when we cannot communicate with you!
* We made the 3rd donation to UNHCR for Ukraine refugee relief today as a result of our new Life members. This totals $1500 so far.
* As long as Ukrainian amateurs are forbidden from operating in UKR as a result of the attack by RUS and BLR, we will hold all applications for eAwards from RUS or BLR until UKR amateurs can operate again. That is only fair.
* On February 18, Kenneth Kent, KA2LIM, our eGrid award manager and Advisory Board member, became a Silent Key. www.legacy.com/us/obituaries/name/kenneth-kent-obituary?id=33177055
* If you have a new callsign, DO NOT keep uploading logs with the new callsign into the OLD callsign account. Read the FAQ and follow the instructions.