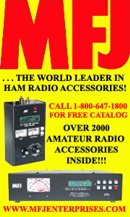 Welcome New User
OM3-Ø243
Frantisek Cvicela from SLOVAK REP.
Site News
| If you have Postage Account funds you do not need, please consider conve... (more)
Last Heard
10m: PD7RF, R7GV, more...
Latest eAwards

Power Users: AA3B,K3WW,N2BJ...
Latest Authenticity Guaranteed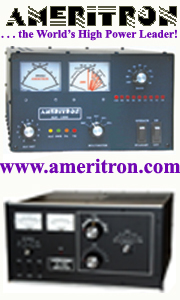 Ameritron - The worlds high power leader

Community
Charter Members: 2E1AVX,9A4ZP,AD6FR...
Earliest QSOs in the database
Some of our members' ancient QSL card collections!
Advertising Opportunities
If you have a ham radio oriented business, take a look at our advertising opportunities!
Amateur Radio Products
Shop Online for amateur radio books and other items! More...
eGroups

Subscribe to the OnLineQSL discussion

If you are an experienced software tester, join the eQSL Beta Test group
Experimental Translator
This will not work with some pages that require you to be logged in
Zip Codes - Free zip code lookup and zip code database download.
Users from NEW ZEALAND
Callsign
Name
City
AuthGuar
Active1
2XA
Radio Reading Service
Levin, 5540
41HS107
mike
newzealand
No
41HS377
Alfred Gordon
Palmerston North,
41RQ001
Bill Coutts
Wellington, 6012
HN2546
TUTU
TOKOROA INDEPENDENT
No
K9US/ZL3
Tim Miller
Christchurch
No
LWC533
JIMY MASON
PAHIATUA
No
ML1ALZ
John Balsillie
Pokeno, 2471
No
TYLAANN
tyla
gisborne
WN633
Peter Jenkins
Wellington
No
Z21EM
Sean A. Smith
Mission Bay, Auckland 1005
No
ZK1CQA
RIKARD (Rick)
SLITE, 62430
YES
No
ZL/AA8LL
Wade Davis
Waiheke Island
YES
No
ZL/AL1G
Corliss Kimmel
Anchorage, AK 99517
No
ZL/DF6LO
Matthias Kuhn
(1.) Wellington (2.) Nugget Point
YES
ZL/N5XX
Clark Straw
Bayswater, Auckland
No
ZL/PA0MIR
Nico van der Bijl
Purmerend, 1441 VH
YES
No
ZL/PA0NCV
Nick
Leiderdorp
ZL/VE9EX
Brent Petersen
Christchurch, 8041
YES
No
ZL@WLY
maurice e mccullum
waverley
No
ZL0AAW
Wolfgang Blau
Auckland, Pacific Inn Motel
YES
No
ZL0AJB
Fritz Zwingli
Auckland,
YES
ZL1/G4EDG
Steve Taylor
Exeter
YES
No
ZL1/PA0MIR
Nico van der Bijl
Wangarei,
YES
No
ZL1/PA0MIR
Nico van der Bijl
Manukau
YES
No
ZL1/PA0MIR
Nico van der Bijl
WAIHEKE ISLAND,
YES
No
ZL1/PA0MIR
Nico van der Bijl
Orewa NORTH ISL.
YES
No
ZL1003SWL
Marcelo Toniolo
Kumeu, 0891
ZL1AA
Auckland Branch 02, NZART
Glen Innes
YES
ZL1AA/C
Auckland Branch 02, NZART
Glen Innes
YES
ZL1AAI
Hans
Royal Heights
No
ZL1AAO
Bruce Steel
Thames, 3575
YES
ZL1AAR
R.G.Rowe
Remuera, 1050
ZL1ABL
Alan John Dale
Wellsford 0900
ZL1ACE
STEVE WINDER
OPOTIKI 3122
No
ZL1ACW
anthony colin williams
Auckland,
No
ZL1ADR
David Robertson
Auckland 0610
ZL1AFZ
Jonathan McLean
Pahiatua
ZL1AI
Ronald G Badman
Hamilton 2001
No
ZL1AIH
Ken McCormack
Waimauku, 0882
YES
ZL1AIS
Ray Dyer
Rotorua, 3120
No
ZL1AIX
Warren Robinson
AUCKLAND, 1142
YES
ZL1AJP
Ron Willcocks
Whangarei 0101
No
ZL1AK
Bruce Mitchell
Waharoa, 2272
ZL1AKJ
DEREK L STUDHOLME
MT ROSKILL AUCKLAND
ZL1ALD
David
Whakatane
No
ZL1ALG
Graeme Osborne
Kawerau
No
ZL1ALX
Gert Olivier
Auckland
ZL1ALZ
John Balsillie
Pokeno, 2471
ZL1AM
Whangarei Amateur Radio Club I
Whangarei New Zealand
No
ZL1AMC
OWEN
HOKITIKA
No
ZL1AMD
Al McDonald
RD1, Whitianga, 3591
YES
ZL1AN
Gary
Auckland 0626
No
ZL1ANF
Morris Beale
TE AROHA, 3320
YES
ZL1ANH
Graeme Hunt
ROTORUA,
YES
ZL1ANY
stephen pearce
whangarei area hospital, whangarei, 0110
No
ZL1APD
William Joseph Richardson
Tauranga, 3112
ZL1AQ
Don
Hamilton
No
ZL1ARV
Roy Jones
WHANGAREI, 0174
YES
No
ZL1ARW
j.forsyth
mangere bridge
No
ZL1ARY
Ramon CHANDLER
BUCKLANDS BEACH 1704
No
ZL1ASB
Dryden Phillipson
Auckland, 1024
No
ZL1ASB
Dryden Phillipson
Auckland, 0604
No
ZL1ASJ
Alan Scott
Hamilton, 3210
No
ZL1ASN
Rolland Adams
Auckland RD2
ZL1ATB
DON LEITCH
Auckland, 0614
YES
ZL1AUB
John Nicholson
Hamilton 3214
No
ZL1AUJ
R W WARMAN
TE KOPURU
ZL1AVS
Steven Robertson
Auckland, 0656
ZL1AVY
Doug Tennent
Auckland 0602
ZL1AWW
Gerry Welford
Auckland
No
ZL1AXZ
Bill Sample
Kawerau Bay of Plenty
No
ZL1AY
Clynt Allen
Auckland,
ZL1AYQ
Jim D Maindonald
Rotorua 3215
No
ZL1BAK
Graeme Burrage
RD1 Waitoa 3380
ZL1BAZ
BERNIE RICKARD
TE PUKE, 3071
No
ZL1BBO
Edwin Musto
Whakatane
No
ZL1BBW
GAVIN WILLIAMS
whangarei 0179
ZL1BD
Al Wilson
RD 1, Ngaruawahia
No
ZL1BDW
Bryan West
Opotiki, 3122
YES
ZL1BDY
J Seakins
Auckland,
ZL1BEN
George Doggett
HAWERA
No
ZL1BG
J.Barry Grumwald
Tokerau Bch Kaitaia, 0483
No
ZL1BGB
Ross Glover
Pakuranga Auckland 2010
No
ZL1BGK
Kevin Gordon
Wellington, 6035
ZL1BHD
Steve Wright
Edgecumbe
No
ZL1BHQ
JOHN POWELL
AUCKLAND.
No
ZL1BHW
Murray Parkinson
3010
No
ZL1BIL
Bill West
Opotiki, 3122
YES
ZL1BIV
Jeff Garrett
Manukau,
YES
ZL1BJ
John Breach
Putaruru
No
ZL1BKX
Eddie A Rodgers
Auckland 1026
YES
ZL1BLY
John Goodbrand
Whangarei. 0101
No
ZL1BMA
Bob Grey
Hamilton
ZL1BOE
Chris Muir
Auckland, 2014
No
ZL1BOQ
Derek Duffy
Pukekohe 2678
No
ZL1BOS
Jim Williams
Taupiri 2171
No
ZL1BP
Jim Lamberton
Auckland, 0782
ZL1BQA
Ted Doell
Waiuku, 2123
YES
ZL1BQL
Ken Robinson
Aucklasnd,
No
ZL1BR
Chris Bridgehouse
New Plymouth,
ZL1BRY
Hector Anderson
AUCKLAND, 1463
No
ZL1BT
David Challis
Auckland,
ZL1BTT
Colin mackay
Grafton 1023
No
ZL1BU
Graeme Frederick
Taupo, 3330
No
ZL1BVA
John Cullen
Mount Maunganui, 3116
ZL1BW
Bill Woltersdorf
Tauranga
No
ZL1BXA
Howard Buxton
Auckland,
ZL1BYA
Len Martinson
Waiuku, 1852
No
ZL1BYZ
John Shaw
Pukekohe 2336,
YES
ZL1CAL
Nigel Badman
LAKE TAUPO,
YES
No
ZL1CD
Rod J. Bradnam
Auckland 1005
No
ZL1CDP
Chris Parnell
Auckland, 1071
YES
ZL1CDW
Ken Keel
New Plymouth 4310
ZL1CDX
Turner "Geordie" Fielding
Rotorua
ZL1CHM
Scott Gillen
Glenfield Auckland
No
ZL1CKK
Charl Kellermann
South Auckland, 2123
YES
ZL1CLH
Chris Hodgetts
Onehunga, Auckland
ZL1CMR
Clyde Rowlands
Whangarei 0101
No
ZL1CN
Murray Woodfield
WELLSFORD, 0972
YES
No
ZL1COP
Andrew Brill
Auckland, 0629
YES
ZL1CPZ
Richard Roberts
Wellington
No
ZL1CTS
Cliff Barrimore
Bay of Plenty, 3112
YES
ZL1CVD
Chris Day
Katikati,
ZL1CYK
Derek Stansfield
KATIKATI,
ZL1CYM
tim williams
auckland
No
ZL1DAB
gavin williams
rd9 whangarei
No
ZL1DAC
Charlie Moates
Maungatapere
No
ZL1DAS
Bernard Werlberger
Thames, 3540
ZL1DD
Barry Kirkwood
Waiheke Island 1240
ZL1DEF
Nicholas
Auckland
No
ZL1DGC
David Cooper
Auckland, 1702
YES
ZL1DGK
David G King
Tauranga, 3112
YES
ZL1DGK
David G King
Hamilton, 3204
YES
No
ZL1DJP
David Patterson
Pukekohe 2120
No
ZL1DJT
Derek Taylor
Tauranga, Bay of Plenty 3112
No
ZL1DK
David Karrasch
Takanini, Auckland
ZL1DKM
Des Macartney
Putaruru 3411
ZL1DKM.
Des Macartney
Putaruru 2371
ZL1DMA
David McCluggage
Whangarei
No
ZL1DT
John Turnbull
Reporoa, 3081
YES
ZL1DT/M
John Turnbull
Reporoa, 3081
ZL1DT/P
John Turnbull
Reporoa, 3081
ZL1DYC
Hermann L. Heyer
RD1 Tuakau, 2696
No
ZL1EMI
Tristram Cheer
Whangarei
YES
ZL1FAV
Fred Vermeulen
Auckland,
No
ZL1FC
Owen Brott
Kaitaia, 0482
ZL1FG
Fred Gilbert
RAGLAN,
No
ZL1FLY
Robert Moody
Waiuku,
YES
ZL1FMA
Frank May
Tokoroa
ZL1FR
John Nixon
Auckland 1010
No
ZL1FS
Steve Miller
Glenfield, Auckland
No
ZL1FS
Steve Miller
Kohimarama, Auckland 1071
No
ZL1FTH
Phil Folwell
Highland Park,Auckland,2143
YES
ZL1FZ
clive curtis
auckland 0630
No
ZL1G
Murray Woodfield
WELLSFORD, 0972
No
ZL1GA
Gary Lodge
Te Awamutu, 3876
ZL1GBB
Graeme Bramwell
Rotorua, 3010
YES
ZL1GDH
Graham D Henley
Tokoroa, 2392
YES
No
ZL1GE
Eric Manning
R.D.1 AWANUI New Zealand 0552
No
ZL1GHT
Manukau Lighthouse 2009
Auckland,
ZL1GK
Graeme Sherrard
Hamilton
No
ZL1GLD
Tim Sollart
Whangaroa Harbour, 0478
No
ZL1GMW
Gregg Wright
Auckland City,,
YES
ZL1GQ
David
Tauranga,
No
ZL1GSM
Grant Manning
Titirangi,Auckland
ZL1GT
Gary Stone
Tauranga 3112
No
ZL1GTB
Graham Beagley
Auckland, 0626
YES
ZL1GTB
Graham Beagley
Rotorua, 3015
YES
No
ZL1GV
MIKE COX
Auckland,
ZL1GWE
John Martin
Waiheke Island, Auckland, 1081
ZL1GZ
Eddie W Graham
Tauranga
No
ZL1HB
Hans Holtz
Albany
No
ZL1HC
Fanie Schoeman
New Plymouth
No
ZL1HD
Peter Royds
Tauranga, 3110
YES
ZL1HIT
Bryan Rentoul
Auckland, 2145
ZL1HJ
mick gannon
te kuiti 2500
No
ZL1HZ
CLIVE E CURTIS
auckland
No
ZL1IB
Te Puke Radio Club
Te Puke
No
ZL1IBM
Ian Mosely
Hikurangi, Whangarei, 0181
ZL1ICU
Laurence Mathews
Greenlane Auckland
ZL1IE
Brian Heywood
Tauranga, 3112
ZL1IJ
John Davison
Manukau City 2102
No
ZL1IRD
Uli von Aswegen
53773 Hennef
YES
ZL1IW
zl1iw
Whangarei, 0202
YES
No
ZL1JA
Hans Berends
Christchurch, 7402
ZL1JI
Zhen Liu
Auckland, 1149
ZL1JK
John Freeman
Mairangi Bay,AKL, 0630
YES
No
ZL1JM
Jack McIntyre
Mt. Maunganui , 3116
No
ZL1JPS
JOHN PATRICK SWARBRICK
HAMILTON,
ZL1JV
James Knightly
Auckland , 0614
YES
ZL1KAN
Mike Lees
Auckland, 1462
ZL1KAN
Mike Lees
Auckland, 1462
No
ZL1KCA
K C Aw
Auckland, 0612
YES
No
ZL1KDX
Field Station Group
Te Awamutu
ZL1KFM
Kevin Mitchell
Te Kauwhata, 3710
No
ZL1KJ
Gary J Cole
Green Bay Auckland, 0604
YES
ZL1KK
Iain Harrison
TE AROHA
No
ZL1KLP
Riku Luostari
Papakura, 2584
YES
ZL1KM
Kiely Petersen
Hamilton, 3288
ZL1KMN
Armin Ficza
Te Atatu, Auckland
YES
No
ZL1KNI
James Knightly
Auckland , 0614
YES
ZL1KQ
Jack Small
Auckland 1006
No
ZL1LC
Jim Reed
Auckland 1143, 1143
YES
ZL1LDS
Lawrence Simpson
Waiuku, Auckland, 2682
YES
ZL1LEE
Lee Rapson
Browns Bay, Auckland, 0630
ZL1LK
Roy Sargon
Auckland,
ZL1LU
Bill Heslop
Tauranga, 3112
YES
ZL1LW
Cornelis (Hannes) Hanekom
Torbay, Auckland, 0630
ZL1LWR
Syd Rowe
Paengaroa, 3070
No
ZL1MAD
Dusty Miller
Whitianga 2856
No
ZL1MAN
GRANT
HAMILTON, 3200
No
ZL1ME
Marcel Montile
Auckland, 0629
ZL1MEA
Bob
North Shore City,
YES
ZL1MGM
malcolm evans
tauranga 3003
ZL1MHS
Kevin Bruce
Auckland ,
YES
ZL1MIT
Malcolm Motion
Auckland, 0626
ZL1MK
Don Spackman
TAURANGA
No
ZL1MLD
Mircea A Barleanu
Auckland,
No
ZL1MVL
Ian Wright
Whangarei, 0410
YES
ZL1MY
Glenn Carss
Auckland, 0602
No
ZL1NC
Graeme Jury
New Plymouth, 4372
No
ZL1NC
Noel Claydon
Kaikohe,
ZL1NC/2
Graeme Jury
New Plymouth, 4372
No
ZL1NI
Bryan Burgess
Ohope, Bay of Plenty, 3085
ZL1NZ
Neil Sanderson
Hillsborough, Auckland
No
ZL1OG
Owen Gabbie
Tauranga 3112
ZL1OGX
Ian Wilson
Auckland
YES
ZL1ONE
Jane
3122
ZL1OS
Bev Osborne
Kawerau 3127
No
ZL1OT
Bob Evans
Kaeo
No
ZL1OW
Ray Dyer
Rotorua, 3120
No
ZL1OZ
Brett Skinner
Levin, 5510
ZL1PA
Brian Manning
Tauranga
No
ZL1PAL
Mike Meares
Auckland 0629
ZL1PB
Phil Brown
Tokoroa 3420
ZL1PC
Paul Slako
Whangarei
No
ZL1PDT
Pieter M du Toit
Ngongotaha, Rotorua
No
ZL1PFB
peter beaufoy
atiamuri, 3078
YES
ZL1PFH
Geoffrey Spurr
Waikanae Beach, 5036
YES
ZL1PHD
Jenya Thorn
Auckland
No
ZL1PK
Phil
Hamilton 3240
ZL1PKS
Ken Williams
Waiuku
ZL1PNH
Phil Heath
Auckland
YES
ZL1PO
JOHN LISIGNOLI
Hamilton, 3214
ZL1PR
Peter Reinhard
Auckland, 1025
ZL1PZ
Ian Sexton
PUKEKOHE 1800
No
ZL1RAB
Ray Brown
Te Puke 3119
No
ZL1RAE
Sean Smith
Perth, 6024
No
ZL1RAH
Rodger Hanson
Papatoetoe,Auckland
No
ZL1RD
Rob Leinwand
RD 4 Albany, 0794
YES
ZL1RED
Will Redfern
Tauranga
No
ZL1REG
Radio Electronics Group Inc
Hamilton, 3206
ZL1REY
Rey Machado
Whangarei, 0112
ZL1RIC
Ricky Hodge
Papakura 2113
ZL1RJS
Rob
Auckland, 2110
No
ZL1RON
Ron Crawley
Warkworth
ZL1RP
Cliff Reynolds
RD1 Pokeno
ZL1SKY
Dennis Williams
Whangarei, 0178
ZL1SLO
franc
Pt.cheav , Auckland
No
ZL1SN
Stephen Nel
Tauranga,
ZL1ST
Jay Hudson
Hamilton 2001
ZL1SW
anthony wright
ruawai, 0591
YES
ZL1SWW
Simon Watt-Wyness
Auckland, 1071
ZL1SZ
Murray J Evans
WHAKATANE
No
ZL1TAP
Andrew race
mt maunganui
ZL1TBA
Gavin REID
TAUPO, 3330
YES
ZL1TCH
Darryl Nielsen
Paihia, Bay of Islands. 0250
No
ZL1TEZ
Terry Gibbons
Waikino
No
ZL1TLC
tony may
auckland,
ZL1TLJ
Dennis Warmington
Christchurch NZ,
No
ZL1TM
Andrei Chatalov
Auckland,
ZL1TN
christchurch
Howick, Auckland
ZL1TOB
Jeff Crawford
Whangarei
No
ZL1TPE
DAVE MCEWEN
AUCKLAND,
No
ZL1TRB
CLYDE
NORTHLAND, 1240
ZL1TSA
Craig
TAUPO,
No
ZL1TSG
stan gurr
stanmore bay, whangaparaoa. 0932
ZL1TTC
Gary Stevens
Papakura, Auckland
No
ZL1TTG
Tony Grimwood
Maraetai Beach, 2018
YES
ZL1TTP
Andy Mc
Auckland, 1207
No
ZL1TW
Ron Willcocks
Whangarei
No
ZL1TWT
GARY STONE
WELCOME BAY, TAURANGA
No
ZL1TYR
robin carter
Hamilton, 3206
ZL1TZP
Stephen Doell
Pukekohe
ZL1UBE
Jim Edwards
Dannevirke, 4930
ZL1UDF
Dave Streiff
Morrinsville, 3300
No
ZL1UE
Robert Wall
Gisborne
No
ZL1UJG
Kevin Murphy
Hamilton, 3200
ZL1ULN
DAVID GOODE
HENDERSON, 0610
YES
ZL1ULZ
Rod Bradnam
Auckland
No
ZL1UPB
Peter Bennett
Ngatea,
ZL1UR
Maksym Ialynnyi
Warkworth, 0941
ZL1UTS
David Grey
AUCKLAND
ZL1UXD
Nigel Goldstone
AUCKLAND, 1730
No
ZL1UZM
Wolf Schindler
Auckland,
ZL1VBI
Dylan Parrant
Christchurch,
ZL1VCM
COLIN MCKAIN
3002
No
ZL1VD
John L. Cutler
Paraparaumu. Kapiti Coast
No
ZL1VGC
Greg Conroy
Manurewa, Auckland
No
ZL1VI
Adam Rubie
Hawera,
No
ZL1VI
Adam Rubie
OMAKAU, 9352
ZL1VK
Papakura Radio Club Inc
Papakura, Auckland
ZL1VO
Volker PLEUGER
WHANGAREI, 0110
ZL1WAL
Wallace Bottomley
Auckland, 1071
ZL1WJQ
John Andrew Quinn
Patumahoe, 2679
YES
ZL1WN
Ross Biggar
R D 3 Albany, 0793
ZL1WNZ
ROBT BLAIR
WEYMOUTH AUCKLAND
No
ZL1WT
Bernard Westerbaan
Kihikihi 3800
ZL1WU
MAURIE MOSELEY
WAIUKU., null
YES
No
ZL1XX
Jeff Garrett
Manukau, 2018
YES
ZL1YE
Bruce Steel
Thames, 3575
YES
ZL1YSC
Simon Crowther
Nelson, 7001
ZL1ZLC
Jon Brennan
Awanui, 0486
ZL2/OK1JBR
Rudolf Blaha
Napier,
YES
ZL2/PA0MIR
Nico van der Bijl
Quartz Hill
YES
No
ZL2/PA0MIR
Nico van der Bijl
Picton,
YES
No
ZL2/PA0MIR
Nico van der Bijl
Kaiteriteri,
YES
No
ZL2/PA0MIR
Nico van der Bijl
Carters Beach
YES
No
ZL2001SWL
Brian King
Napier, 4183
YES
ZL2002SWL
Brian King
Napier 4001
No
ZL22KT
RAYMOND.G.BROOKER
HASTINGS 4201
No
ZL2AAA
MORRIE .C. WHITE
HASTINGS
No
ZL2AB
New Plymouth Amateur Radio Cl
New Plymouth
No
ZL2ABB
S H CAMPBELL
PALMERSTON NORTH 5301
No
ZL2ABN
Graham Ridding
Porirua, 5024
ZL2ACJ
craig jones
otane, 4277
No
ZL2ACO
don
Waikanae,kapiti coast
No
ZL2ADN
John Stuart
Palmerston North,
No
ZL2ADP
Maurice Vile
Carterton, 5713
No
ZL2ADR
Andrew McIntyre
Lower Hutt, 5011
YES
No
ZL2ADU
H.J,. Gorton
OPUNAKE, 4616
ZL2AEL
Tony Locke
Paraparaumu 5032
No
ZL2AFT
Bryan.P.Anderson
Palmerston North 5301
No
ZL2AFV
Titahi Bay Amateur Radio Club
Porirua,
ZL2AGD
willie hawkins
napier, 4110
ZL2AGI
Frank Giles
Hastings,4201,
No
ZL2AGY
Tony H. Marr
Sth Taranaki 4610,
ZL2AH
JOE REED
MARTON, 4710
YES
ZL2AHB
Lorne Douglas
Christchurch,
YES
ZL2AHY
Colin Howard
New Plymouth,
ZL2AIB
Bill Campbell
New Plymouth
No
ZL2AIM
Ian MacQuillan
RD1 Hikuai, 3579
YES
ZL2AJB
Leo Hodge
Palmerston North
No
ZL2ALJ
Tony Fletcher
Wellington, 6023
No
ZL2ALK
Lamont Kirton
Napier,
ZL2ALQ
Dion Phillips
Taranaki
No
ZL2ALW
Andrew Barnett
Waitakere, 0604
No
ZL2ALW
Andrew Barnett
Waitakere, 0604
ZL2AMA
Mike Dwyer
Wellington, 6021
YES
No
ZL2AMD
David Lamont
Napier, 4112
No
ZL2AMG
Alan Morris
Masterton, 5901
YES
No
ZL2AN
Rob Shepherd
WANGANUI, 4541
No
ZL2AOH
Ralph Sutton
WELLINGTON, 6001
YES
No
ZL2AOT
Kenneth Douglas Sanders
Maroborough/7352
No
ZL2APL
IVOR WESTWOOD
PALMERSTON NORTH
No
ZL2APV
Graeme Jury
New Plymouth, 4372
YES
ZL2APV/QRP
Graeme Jury
New Plymouth, 4372
YES
ZL2AQL
Mike Spearman
Tauranga, 3110
ZL2AQL:
Michael Spearman
Tauranga 3110
No
ZL2AQY
Eddie Olson
Auckland, 1310
No
ZL2ARF
John R Lane
Taradale, Napier, Hawkes Bay, 4001
ZL2ARN
Gordon Stewart
Waikanae, 5036
YES
No
ZL2AUA
Mike Burch
Kerikeri , 0293
ZL2AUB
Peter J Moore
Palmerston Nth, 4412
YES
ZL2AUH
Pat O'Shea
Foxton Beach 4201
ZL2AUJ
Dave Catchpole
Wellington, 6022
YES
ZL2AWG
john roberts
christchurch
No
ZL2AWH
DENYS C BROSNAN
HASTINGS, 4120
YES
No
ZL2AXC
Gerald Ragan
Wanganui 5001
No
ZL2AYL
nola newport
waitara new plymouth 04320
No
ZL2AYZ
Bill Cousins
Blenheim, 7201
YES
ZL2BAB
Benjamin Beresford
Masterton
YES
ZL2BAQ
Peter Carr
Lower Hutt
No
ZL2BAW
Ross McCarron
PARAPARAUMU 6010
No
ZL2BBB
David Smith
Havelock North
No
ZL2BCO
Bruce Officer
TAWA, 5028
ZL2BDW
Geoff B Smith
Upper Hutt, 6007
No
ZL2BEG
Brian Allan Cropp
Upper Hutt 6007
No
ZL2BFJ
peter ireland
LEVIN 5500
No
ZL2BFU
Gerald Lacey
Masterton, 5810
No
ZL2BFY
Robert Lambert
Masterton 5810
ZL2BH
JOHN ELVY
Blenheim, 7271
ZL2BI
Tim Hogan
Wellington
No
ZL2BIL
Bill Cox
Raumati Beach 6010,
No
ZL2BIT
Lynton (Joe) Willan
New Plymouth 4310
No
ZL2BJ
Brian Hawken
Nelson, 7011
YES
ZL2BJA
Barrie Angland
Palmerston North, 4412
No
ZL2BJB
Donald Allan Horne
Nelson, 7020
No
ZL2BJX
John Thompson
Paraparaumu, 5032
YES
No
ZL2BMH
J E IRVING
New Plymouth, 4310
YES
ZL2BRM
Eddie
Masterton 5886
No
ZL2BRQ
Ken Grahame
Palmerston North
No
ZL2BRS
Stan Russell
Palmerston North,
ZL2BTP
Ray
7001
No
ZL2BX
Alan Cresswell
Lower Hutt, 6008
YES
ZL2BYD
Ian Perrett
New Plymouth 4312
No
ZL2BYD
Ian Perrett
New Plymouth, 4312
ZL2BZH
Greg Banks
New Plymouth, Taranaki 4310
ZL2CC
Mike S Mather
Gisborne
ZL2CCO
Chris Conradie
Porirua, Wellington, 5381
ZL2CEG
Chris Gonsior
Auckland, 0614
YES
ZL2CHJ
Wayne Golding
Havelock North, N/A
YES
No
ZL2CIA
Sil Graham
Wellington, 6005
No
ZL2CJH
Mike
Gisborne
ZL2CK
Julian
Paremata Porirua, 5024
YES
No
ZL2CLA
David Clarke
Titahi Bay, Porirua, 5022
ZL2CMC
colin
Hamilton, 3200
ZL2COM
Dale Fagan
Hawera South Taranak, 4610
No
ZL2CQ
Paul F Manley
Central ZL,
ZL2CS
Wayne S Roberts
Hastings,
ZL2CV
Julian
Paremata Porirua, 5024
YES
No
ZL2CVJ
Vicky Cirrus Jaynes
Nelson,
YES
ZL2CVW
A M Saunders
Wellington
ZL2CX
Dave Stenning
Nelson, 7144
ZL2CZE
general user radio license
Napier 4110, Hawkes Bay
ZL2DA
David Appleton
Havelock North, Hastings. 4201
No
ZL2DAN
Dan Leyland
Upper Hutt 6007
No
ZL2DAT
Steven Mulvay
New Plymouth
No
ZL2DAZ
Darren Sharland
Palmerston North 4440
ZL2DD
John R. Stephens
Tauranga,
ZL2DEK
David King
Palmerston North, 4412
ZL2DF
Nigel Hayton
New Plymouth,
YES
ZL2DF/P
Nigel Hayton
New Plymouth
YES
ZL2DJB
David Baldwin
Patea, Taranaki
YES
No
ZL2DLS
Ben
New Plymouth
No
ZL2DOG
Tony Allan
Blenheim, 7201
YES
No
ZL2DSW
Dave Williams
Wainuiomata, Lower Hutt, Wellington.. 60
No
ZL2DT
John Cordy
Wellington 6022
ZL2DW
David Walker
Hastings, (4153)
ZL2DX
Chris Hannagan
Martinborough, 5954
No
ZL2DZ
Roman
Lower Hutt,
ZL2DZ
Charles R Brasell
Wellington
YES
No
ZL2DZ
Charles R Brasell
Dunedin on Otago Harbour
YES
No
ZL2ET
James Smith
Karori, 6012
ZL2FAR
MichaelMullins
Napier
No
ZL2FD
David Butel
Levin 5573
ZL2FDH
Francis de Hair
Porirua,
ZL2FE
Brian Falkner
Palmerston North 5301
ZL2FNF
Julian
Paremata Porirua 5024
YES
No
ZL2FOX
Adam Claydon
Palmerston North, 4410
ZL2FS
Jim Priest
New Plymouth
No
ZL2FT
Jason Wallace
Wanganui, 4501
YES
ZL2GDN
Graeme Nelson
.
YES
ZL2GF
Bob Waters
Wellington, 6021
YES
ZL2GGD
Graham
Hastings
ZL2GLM
Gary
Hawera, 4610
No
ZL2GRB
Glen Busby
Upper Hutt, 5018
No
ZL2GRE
Paul Greenwood
MASTERTON 5810
No
ZL2GRZ
GINO ZAMBON
UPPER HUTT
No
ZL2GVA
Gerard van Antwerpen
Blenheim
ZL2GY
Leo I Taillie
Mangawhai Heads 0583
ZL2HAM
Rick Kiessig
Nelson, 7010
YES
ZL2HE
Arthur E. Law
Dannevirke 5491
No
ZL2HF
Philip E W Lewton
lower hutt, 5011
ZL2HGR
Tom Dixon
Upper Hutt, 5018
YES
ZL2HJS
Hayden Sims
Palmerston North
No
ZL2HQ
Lawry Carr
Feilding, 4702
ZL2IAN
Ian
Palmerston North
ZL2IC
David Holland
Christchurch/Huntsbury/8022
ZL2IFB
Gary
Wanganui,
ZL2IFB
Gary
Wanganui,
No
ZL2IH
Ian Hayton
New Plymouth,
No
ZL2IH
Ian Hayton
New Plymouth,
No
ZL2III
Franz Nieberding
Wellington
No
ZL2IK
zl2ik
Whangarei, 0176
YES
ZL2IM
Phillip W. Brown
New Plymouth 4312
No
ZL2IQ
Murray Wills
Lower Hutt
ZL2IY
Tim Gorman
Manakau, Levin
ZL2JBR
JOHN BRADER
LOWER HUTT
ZL2JDW
jason newport
waitara,new plymouth 04320
No
ZL2JEL
John Love
Aramoho, Wanganui 4500
No
ZL2JF
Jim Greatbanks
Hastings,
No
ZL2JKP
Foss Leach
Ngakuta Bay, 7281
YES
ZL2JL
JORGE SWAN
4510 WAVERLEY
ZL2JM
Joe Morrison
Ashhurst 4810
ZL2JON
John Robinson
Bulls. 5452
No
ZL2JP
Carolyn Sarten
New Plymouth, 4601
No
ZL2JPM
John P Moriarty
Wellington, 6035
ZL2JU
Les Jury
Levin,
ZL2KBR
Rudolf Blaha
Napier, 4110
YES
ZL2KC
Kevin Bisset
Marton,
No
ZL2KE
Steve Lee
Masterton__
YES
ZL2KG
Steve Jepson
LEVIN, 5500
ZL2KGW
Karl
Wellington
YES
ZL2KH
Roy Symon
New Plymouth
No
ZL2KID
ALLISON CLARKE-CHANDLER
PALMERSTON NORTH 5301
No
ZL2KJ
KEN McQUEEN
MASTERTON
ZL2KP
Richard Prior
Levin,
No
ZL2KT
RAYMOND.G.BROOKER
HASTINGS 4201
No
ZL2LA
Barrie Vivian
New Plymouth 4312
No
ZL2LD
Peter Munn
Masterton
No
ZL2LDX
Don Lauder
Lower Hutt, 5012
YES
ZL2LE
Lee (Leonie) M White
Hastings, 4201
No
ZL2LF
Peter Dingley
Napier, 4110
No
ZL2LHW
Branch 63 NZART
5372
ZL2LI
len
palmerston north, 4412
ZL2LR
Les Reid
Napier 4001
No
ZL2LT
Jayne Stewart
Upper Hutt, 5018
ZL2MAT
Mathew
auckland, 0622
YES
ZL2ME
Dennis Sarten
New Plymouth, 4601
No
ZL2MER
Mervyn Clarke
Apiti,
YES
No
ZL2MF
Maurice French
3063
ZL2MHF
Upper Hutt Branch NZART
Upper Hutt
No
ZL2MJK
Matthias Kuhn
Wellington
YES
ZL2MM
Mike Dwyer
Wellington, 6021
YES
ZL2MN
Hilton Meyer
Napier, 4001
ZL2MO
wally shuker
napier,
ZL2MOT
Tom
Gisborne, 4010
No
ZL2MRJ
Teemu Koivisto
Wellington, 6023
ZL2MUR
Robin Murray
RD1 Masterton 5881
ZL2NFN
Mark Mohekey
PALMERSTON NORTH, 4441
YES
ZL2NM
Hamish Stewart
Turangi,
ZL2NZL
Lawrence Wood
Waitara, 4320
ZL2OB
Des O;Brien
Feilding, 5600
No
ZL2OC
Bert Cunningham
Taradale - Napier, 4112
ZL2OJ
David Oborn
Wellington, 6012
ZL2OK
Dave Sullivan
waipawa, 4210
ZL2OPB
owen barriball
new plymouth 4310
YES
ZL2ORA
DEREK KIRKHAM
Te Karaka, Gisborne, 3871
YES
No
ZL2ORM
Kevin Ormond
Masterton,
ZL2OWL
Phil Slater
Whitby 5245, Wellington
ZL2PGJ
Korin Tsuruta
Gisborne, 3801
YES
No
ZL2PW
Peter Keong
Havelock North, 4157
YES
ZL2QR
Alan Abel
Feilding, 5600
No
ZL2RAZ
Ray Haydock
Palmerston North, 4412
ZL2RED
Rob Dean
West Auckland, 0650
ZL2RK
Patricia
Whangaparaoa 0930
ZL2RU
ROMEO
AVONDALE
No
ZL2RW
Ricky White
Napier, 4112
YES
ZL2RX
Roger Wincer
Nelson, 7001
YES
No
ZL2SC
Sean Comber
Wellington,
ZL2SEA
Nigel Goldstone
AUCKLAND, 2247
ZL2SGA
Stuart Anderson
Palmerston North, 4414
ZL2SGT
Naohisa Kato
Palmerston Nrth, 5301
No
ZL2SKY
ALLAN CHANDLER
palmerston north, 4414
No
ZL2SKY
ALLAN CHANDLER
Dannevirke, 4930
ZL2SP
Todd Johnson
WELLINGTON, 6030
YES
No
ZL2SSX
Daniel Coley
Palmerston North
ZL2SXY
Tami Rubie
HAWERA, 4671
ZL2SY
seymour
Carterton, 5713
YES
ZL2TAD
Stuart
Nelson 7001 South Island
No
ZL2TBD
Brent Doncliff
Whangarei, 0110
ZL2TCA
John Poulsen
Palmerston North, 4412
ZL2TDK
John Donald
Upper Hutt
No
ZL2TDM
Debby Morgan
Upper Hutt
No
ZL2TED
Ted Colgan
Lower Hutt, 5014
No
ZL2TEM
Steven McQueen
Lower Hutt
No
ZL2TG
John de Burgh
Feilding 4702
ZL2TGQ
R J Greenbank
Wellington 6037
ZL2THX
Don C Blanchard
New Plymouth, 4601
No
ZL2TIS
Ian Stewart
Masterton
No
ZL2TJX
E T Evans
Napier
ZL2TLD
Glenn McAllister
Masterton,
YES
No
ZL2TML
Seymore Harris
Carterton,
ZL2TNG
Neil Gibbons
Paraparaumu, Kapiti. 5032
ZL2TO
Waitara Amateur Radio Club
Waitara 4320
ZL2TOM
Tom Dixon
Upper Hutt,
ZL2TPQ
Keith Browning
Dannevirke, 4930
ZL2TS
John Ofsoski
Welington, 6022
YES
No
ZL2TSC
Sean Comber
Wellington,
ZL2TSE
Tim
****
ZL2TT
Ronald E Wills
Lower Hutt 6009
No
ZL2TUV
Steve
Levin 5500
No
ZL2TWW
NIGEL (WILLY) WILHELMUS
R.D 2 RAI VALLEY, PELORUS BRIDGE
No
ZL2TYR
Donal Raymond Robertson
Porirua 5024
ZL2TZ
John R Bould
NAPIER, 4112
ZL2TZE
Phillip Conza
Blenheim, 7201
YES
ZL2U
Phillip Conza
Blenheim, 7201
YES
ZL2UAC
Ross Pedder
Wellington, 5028
ZL2UFI
Mark Gooding
Wellington,
No
ZL2UJT
Mrs N J Jury
New Plymouth, 4372
YES
ZL2UKT
Chris
Lower Hutt
No
ZL2UKW
Michael Prior
Feilding, 4702
ZL2UN
Neil Richardson
Masterton,
YES
ZL2UN
Neil Richardson
Masterton,
YES
No
ZL2UNR
Neil Richardson
Masterton, 5901
YES
No
ZL2UO
Tony Terezow
Lower Hutt, 5010
YES
No
ZL2US
Robert Leicester
Napier 4183
ZL2USB
Graham Hunter
Canterbury,
YES
ZL2VAU
Dave Hellberg
4414
No
ZL2VB
Guy (Guido) van Beek
Palmerston North, 4412
YES
ZL2VBC
Cyril Rosewarne
Wanganui, 4501
YES
ZL2VBV
Guy van Beek
Palmerston North 5301
No
ZL2VC
Chris Johnson
Hastings 4201
No
ZL2VF
C Fergus Veitch
RD2 Otane, 4277
ZL2VH
Upper Hutt Branch NZART
Upper Hutt,
No
ZL2VLB
Lance Bennett
New Plymouth,
No
ZL2VM
M. B. Bull
Tamatea, Napier 4112
ZL2VS
H.R. (Dusty) Miller
Marton, 5460
No
ZL2WAZ
allan watkins
lower hutt
No
ZL2WD
Hayden Sims
Palmerston North,
YES
ZL2WG
Wayne Golding
Havelock North, N/A
YES
ZL2WHO
Mark Kennard
Palmerston North manawatu 4410
No
ZL2WL
Wayne Wilson
Hastings 4122
ZL2WLI
len
po box.1718
No
ZL2WLY
maurice e Mccullum
4510
No
ZL2WM
Colin Wilson
Wanganui
No
ZL2WOL
Mark J Wolstenholme
Trentham
ZL2WP
Bruce Douglas
Lower Hutt, 5012
ZL2WRH
Ronald G Hart
Foxton Beach / Wellington / 05551
No
ZL2WT
David H. Smith
Havelock North, Hawkes Bay
No
ZL2WY
TED CUNNINGHAM
NAPIER, 4110
ZL3/K9US
Tim Miller
Christchurch
No
ZL3/PA0MIR
Nico van der Bijl
Fox Glacier,
YES
No
ZL30MDG
Graham (ROB) Roberts
Christchurch
YES
ZL3ABH
Ian Middlemiss
Christchurch
ZL3ABY
Kevin O'Sullivan
Greymouth Westland 7805
ZL3ACA
Gina Nuth
Christchurch
No
ZL3ACU
Barry McKay
Somerfield, Christchurch, 8024
YES
ZL3AD
Andy Davidson
Rangiora, 8250
No
ZL3ADC
Neil Lintott
Christchurch 8051
ZL3ADJ
Lewis Jennings
Prebbleton
ZL3ADT
Ross Johnson
Rangiora, 7400
ZL3ADW
Andrew White
Christchurch 8024
YES
ZL3AE
Sharron May
Timaru,
ZL3AG
Eion Gibson
Christchurch, 8004
No
ZL3AHO
Barry Reed
Kaiapoi
ZL3AIX
Sefton Tillman
Christchurch 8005
No
ZL3AKM
Robert Glassey
Christchurch
ZL3AO
Winton Bell
Christchurch, 8052
No
ZL3AO/M
Winton Bell
Christchurch, 8052
No
ZL3AQ
Gordon Mattingley
ASHBURTON,
No
ZL3AXW
john
moisedrt
No
ZL3BAW
Brian Wright
Lincoln, Canterbury. 7608
ZL3BCC
Ronald Polon
Christchurch, 8052
YES
ZL3BD
Brent Dore
Christchurch, 8083
YES
ZL3BJ
William J. Dougan
Kaiapoi RD2 Canterbury Sth. Island
No
ZL3BM
Bruce Means
Cheviot 7383
ZL3BMW
Barry M.T.Waters
CHRISTCHURCH 8002
No
ZL3CC
Andrew White
Christchurch, 8024
YES
ZL3CED
Charlie Dawson
Christchurch
YES
ZL3CHE
Willem van Royen
Rangiora , 7471
ZL3CNB
Christopher Neville Bryant
Blenheim, Marlborough, 7201
ZL3CU
Starr Moffatt
Christchurch,
YES
ZL3CW
Jacques Calvo
Auckland, 1023
No
ZL3DMC
Don MacDonald
Kaiapoi, 7630
YES
No
ZL3DMH
Douglas M Hart
Christchurch 8083
ZL3DOC
Dan O'Connor
Christchurch
ZL3DW
Andrew Barron
Christchurch , 8053
YES
ZL3DX
Gary McIlroy
Slater Street
No
ZL3DXC
Canterbury DX Association
IOTA OC-134,
YES
No
ZL3DXT
Byron
Christchurch, 8053
ZL3FO
Jack H Blackmore
Christchurch 8002
No
ZL3GA
Geoff Clark
Hurunui Mouth,
YES
No
ZL3GA
Geoff Clark
Kaiapoi, 7630
YES
ZL3GA
Geoff Clark
Kaiapoi, 8252
YES
No
ZL3GE
ARTHUR WELFORD
TIMARU
No
ZL3GH
Gary Hammond
Christchurch, 8022
ZL3GIL
Gilbert Best
Christchurch, 8053
ZL3GK
Graeme Kerr
Christchurch, 8083
YES
ZL3GM
Owen Pimm
RD 2 Kaiapoi 8252
No
ZL3GP
Philip Middlemiss
Christchurch, 8083
YES
ZL3GP/P
Philip Middlemiss
Christchurch, 8083
YES
ZL3GS
G. M . Wright
Christchurch
No
ZL3GSL
Graham Lees
Christchurch 8014
No
ZL3HA
Grant Rawstorn
Waikanae, 5036
YES
ZL3HAG
Paul Hag
Christchurch, 8002
ZL3HAM
Tony Buckland
RD1 Oxford, 7495
YES
ZL3HB
Rory Deans
Dunsandel, 7682
ZL3IX
Greg Smith
Christchurch
ZL3JAS
JASON PAVIA
Darfield, 7571
YES
ZL3JCH
Jim Halliday
Christchurch,
YES
No
ZL3JG
Grant Rawstorn
Wellington, 6037
YES
ZL3JS
Kevin Smith
Timaru 7910
YES
ZL3JU
Alan Sorensen
,
No
ZL3KG
Kevin C Gibbins
Wellington,
ZL3KJ
John Banfield
Christchurch 7614
No
ZL3KQ
Geoffrey Hellyar
Christchurch 8061
ZL3KR
Alan Hughes
Christchurch, 8051
YES
ZL3LC
Warren David McRobie
Timaru,
ZL3LF
Chris
Leeston,
YES
ZL3MA
Graham N. Kingswell
Christchurch, 8062
YES
No
ZL3MEM
Maurice
Christchurch, 8005
YES
No
ZL3MF
Mike Foubister
PO Box 33095 Barrington Christchurch
No
ZL3MH
Murray Hely
Christchurch,
No
ZL3MW
Mark Welford
Timaru, 7910
YES
ZL3NAK
Mike J F O'Connor
Whangamata, North Island, 2982
No
ZL3NM
Stan Vause
Northland 0230
ZL3NZ
Graham Dacombe
Waikuku Beach, 7402
ZL3OC
Ken Smith
Timaru, 7910
ZL3OD
Gary
Christchurch 8024
No
ZL3OOC
Oliver O'Connell
Lake Tekapo 7945
ZL3OY
John Duxbury
RD5, 7675
ZL3OZ
Ken Osborne
Timaru 7910
ZL3PAH
Phil Holliday
Christchurch, 8081
YES
ZL3PBA
Paul Alce
Christchurch, 8061
YES
ZL3PSK
Marc
Greymouth, 7801
ZL3PW
Peter J Foster
Christchurch, 8001
ZL3PX
Geoff Chapman
Christchurch
No
ZL3QX
George Mayo
Blenheim
No
ZL3RCK
R C Kautz
Rangiora,
YES
ZL3REW
Robin Williams
Ashburton, 7700
No
ZL3RG
Graham (ROB) Roberts
Christchurch, 8243
YES
ZL3RJ
Brian Hutton
Spreydon Christchurch
No
ZL3RK
Bob Kirk
Christchurch, 8004
ZL3ROD
Rodrigo Pellizzari (Rod)
Christchurch
ZL3SV
Gary
Nelson, 7040
ZL3TDR
DONALD ROBERTSON
LINWOOD, CHRISTCHURCH,8006
No
ZL3TE
Wes Printz
Auckland, 1142
YES
ZL3TE/1
Wes Printz
Auckland, 1142
YES
ZL3TFA
Philip Middlemiss
Christchurch
No
ZL3TGC
Geoff Clark
Kaiapoi
No
ZL3THQ
Roger Corbett
Christchurch, 7676
ZL3TIB
Murray Hely
Christchurch
No
ZL3TIC
Mike Foubister
PO Box 33095 Barrington Christchurch
No
ZL3TIQ
Darryl McCorkindale
Auckland, 0618
ZL3TJ
Peter Wilson
Wellington, 6022
YES
ZL3TJ/M
Peter Wilson
Wellington, 6022
YES
No
ZL3TJ/P
Peter Wilson
Wellington, 6022
YES
No
ZL3TJJ
Tony Ward
Christchurch, 8002
ZL3TMB
Mike Barnes
Christchurch, 8140
No
ZL3TRR
John Reinke
Christchurch, 8042
YES
ZL3TS
Steve Phillips
Christchurch, 8062
YES
ZL3TT
kingsley smith (blue)
Napier, 4110
ZL3TV
Graham Shaw
West Eyreton, 7476
ZL3TX
Paul Layt
Christchurch,
YES
ZL3TY
Bob McQuarrie
Greymouth, 7805
No
ZL3UCP
Alan Thomas
Greymouth South Island 7801
ZL3UDH
David Hetherington
Timaru, 7910
ZL3UE
Richard Prattley
Christchurch, 7672
YES
ZL3UGH
Geoffrey Hancock
Christchurch
YES
No
ZL3VTV
Tim Moore
Auckland 1705
No
ZL3VZ
Bill Cousins
Blenheim 7201
YES
ZL3WB
wayne
christchurch
No
ZL3WNG
Brian Byas
Christchurch, 8002
ZL3WPK
W Paul Kenyon
Auckland, 1072
ZL3WWW
Mike J F O'Connor
Whangamata, North Island, 2982
No
ZL3XDJ
brian fields
waikouaiti,, 9510
ZL3ZMV
Marc
Greymouth,
ZL4/G4EDG
Steve Taylor
Exeter
YES
No
ZL4/PA0MIR
Nico van der Bijl
Lorneville
YES
No
ZL4/PA0MIR
Nico van der Bijl
Lorneville
YES
No
ZL4/PA0MIR
Nico van der Bijl
Odin
YES
No
ZL4A
Branch 30 NZART
Mosgiel Dunedin, 9007
ZL4AA
Branch 30 NZART
Mosgiel Dunedin, 9007
ZL4ACG
Alexander (Alan) Glennie
Otatara RD9, Invercargill 9879
No
ZL4AD
Brian
Waimate, 8791
YES
ZL4AFM
Roger Appleby
Manukau, 2012
YES
No
ZL4AI
Jeff King
Dunedin 9001, Otago
ZL4AJ
John Thompson
Paraparaumu, 5032
YES
No
ZL4AS
Cliff Gray
Balclutha 9272
ZL4AU
Roland Ernst
Invercargill, 9872
ZL4AV
Gerry Christie
Gore 9700
No
ZL4BWM
b w middlemiss
invercargill 9810
ZL4CEL
Terry Bartlett
Dunedin Otago 9024
ZL4CFT
Cornelius F. Taylor
C. OTAGO, 9441
YES
No
ZL4CO
John D Smith
Clyde
ZL4CTS
Chris Shaw
Te Anau, 9679
YES
ZL4CX
MARK WIIG
Auckland 0632
ZL4CZ
Steven McQueen
Lower Hutt 5011
YES
ZL4DC
Stewart Hall
Dunedin
ZL4DE
Daniel Erickson
Invercargill, 9810
ZL4DH
Fred Singleton
Te Anau, 9600
YES
ZL4DH/M
Fred Singleton
Te Anau 9600
YES
ZL4DLU
Dave ure
Dunedin
ZL4DMM
Dermot Mayock
Arrowtown
No
ZL4DX
Charles R Brasell
Invercargill, 9812
YES
ZL4DX
Charles R Brasell
Invercargill, RD 11.
YES
No
ZL4DY
wally shuker
napier
No
ZL4EE
D Grey
Christchurch, 8842
YES
ZL4FZ
Richard Smart
Christchurch, 8013
ZL4GFG
Georege. F. George
Dunedin, 9001
No
ZL4GJ
Trevor Service
Hamilton New Zealand, 3206
YES
ZL4GO
Mike Thomas
Mosgiel, 9007
No
ZL4GU
Peter Brentwood
Dunedin, 9012
YES
ZL4HP
Paddy Hanna
Wellington 6143
ZL4HSV
royden mccall
9320
ZL4JAD
Jim Dell
Dunedin, 9013
YES
ZL4JO
gay maley
Owaka 9251
No
ZL4KK
Mike J F O'Connor
Auckland, NI,
YES
ZL4KL
Steve
Leamington/Cambridge, 3432
ZL4LV
Peter Johnson
Dunedin 9076
ZL4M
Paul Ormandy
Oamaru, 9400
YES
ZL4MWP
Mike Pollard
Auckland,
ZL4NAK
Mike J F O'Connor
Whangamata, North Island, 2982
No
ZL4NG
Norman Gray
Queenstown, 9197
ZL4NM
Bruce Officer
TAWA 5028
ZL4NR
Ken McVie
Dunedin, 9011
YES
ZL4NX
Koji Tahara
Wellington, 6141
YES
ZL4OD
Richard Parsons
Invercargill, 9810
ZL4OM
Mike Bailey
Invercargill
YES
ZL4OY
Chris Hannagan
Martinborough 5954
No
ZL4OZ
David A. Adams
Dunedin
No
ZL4PA
Paul.G.Aronsen
Wallacetown - South Island
No
ZL4PLM
Simon
Christchurch, 7604
YES
ZL4PM
Peter Marsh
Dunedin 9001
No
ZL4PO
Lester Price
Richmond, RD1 NELSON, 7031
ZL4PP
Jim Cairns
Alexandra
No
ZL4PW/P
Paul Ormandy
Oamaru, 9400
YES
No
ZL4QD
Kevin Hand
Dunedin, 9013
YES
ZL4QJ
J Sutton Burtenshaw
Hamilton, 2001
ZL4QS
John Lochhead
Alexandra, 9320
YES
No
ZL4QW
Dan Lewis
Oamaru
No
ZL4R
Ron Falconer
GORE, 9775
No
ZL4RIK
Rick Farley
Nelson
ZL4RJ
Les Baber
Maryville,NSW,2293
ZL4RMF
Ron Falconer
GORE, 9775
YES
ZL4RO
John Graham
Timaru, 7910
ZL4SA
Pete Helm
Ranfurly, 9398
No
ZL4SAR
Paul McCauley
Alexandra, 9320
YES
ZL4SQ
Andrew Leadley
Te Awamutu, 3875
No
ZL4SS
Les Jury
Levin
No
ZL4TGG
George. F. George
Mosgiel Otago
No
ZL4TY
Raymond J Crawford
Kingaroy, 4610
YES
ZL4VM
Vernon Marris
Port Chalmers Dunedin 9023
ZL4VT
hans
0000
ZL4VV
C M Kempson RSARS 2749
Waikanae, 5036
YES
ZL4WWW
Mike J F O'Connor
Whangamata, North Island, 2982
No
ZL6FF
FISTS CLUB DOWN UNDER
Wellington, 6001
YES
No
ZL6QH
Quartz Hill User Group
Wellington, 6035
YES
No
ZLK3ADW
Andrew White
Christchurch 8024
ZM1A
Jacques Calvo
Auckland 1023
ZM1ALZ
John Balsillie
Pokeno, 2471
No
ZM1DGK
David G King
Hamilton,
No
ZM1G
Murray Woodfield
WELLSFORD, 0972
YES
No
ZM2KBR
Rudolf Blaha
Apia,
YES
No
ZM3R
Graham (Rob) Roberts
CHRISTCHURCH,
YES
ZM3T
Wes Printz
Auckland, 1142
YES
ZM4A
Branch 30 NZART
Mosgiel Dunedin, 9007
ZM4M
Paul Ormandy
Oamaru, 8901
YES
ZM4PW
Paul Ormandy
Oamaru, 8901
YES
ZM6CL
NZART Branch 46
Masterton,
No
1Active means today's date is still within their callsign effective/expiration dates, so they are probably still active at this location