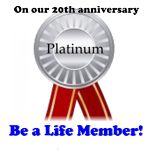 Become a Platinum member!

Welcome New User
JK1XRT
Takei Yukio from JAPAN
Site News
| The new eUK, eOceania, eNZ, and eAntarctica awards have stunning new cer... (more)
Last Heard
30M: KM4UJI, XE1J, more...
Latest eAwards
Most eAwards: 4Z4DX,F6ECI,EA3ZD,N2BJ,IK5FKF...

Power Users: AA3B,N2BJ,N3RS...
Latest Authenticity Guaranteed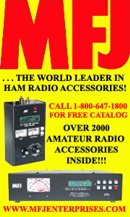 MFJ Enterprises

Community
Charter Members: EA7DVY,G3PGA,G4ROI...
Earliest QSOs in the database
Some of our members' ancient QSL card collections!
Advertising Opportunities
If you have a ham radio oriented business, take a look at our advertising opportunities!
Amateur Radio Products
Shop Online for amateur radio books and other items! More...
Experimental Translator
This will not work with some pages that require you to be logged in
Zip Codes - Free zip code lookup and zip code database download.